Additional Info
---
Focusing On The Sport
A departure from Vossen Wheels luxury-centric designs and focused on performance styling.
---
Inspired
The Vossen CV7 Wheel tips the scale away from luxury styling and toward its performance counterpart. Sleek, thin lines and a deep concave profile mated with Vossen Wheels signature deep-lip barrel make the CV7 the perfect sporty alternative.
---
Technical
The Vossen CV7 employs a low-pressure casting process which creates a light-weight, single-piece luxury wheel. Manufactured in three finishes including machined and polished faces, the Vossen CV7 is available in 19", 20" and 22" diameters and a variety of bolt patterns and offsets.
Available Sizes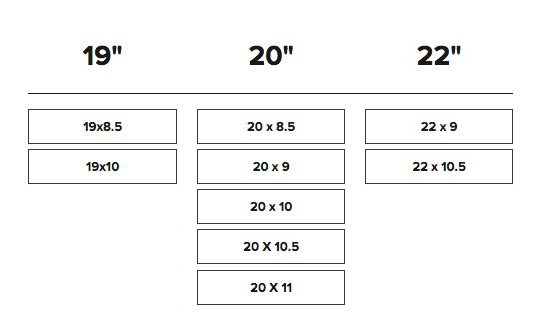 ---

Vossen CV7 Wheels Warranty
Vossen Wheels warranty is a statement of confidence in the quality of their wheels. Every Vossen wheel is put through the highest standard in testing and quality control. These high standards allow Vossen to provide an industry leading 5 year workmanship warranty and a lifetime structural warranty, which proves they stand behind their product 100%.
---