Now Hiring Sales Associates!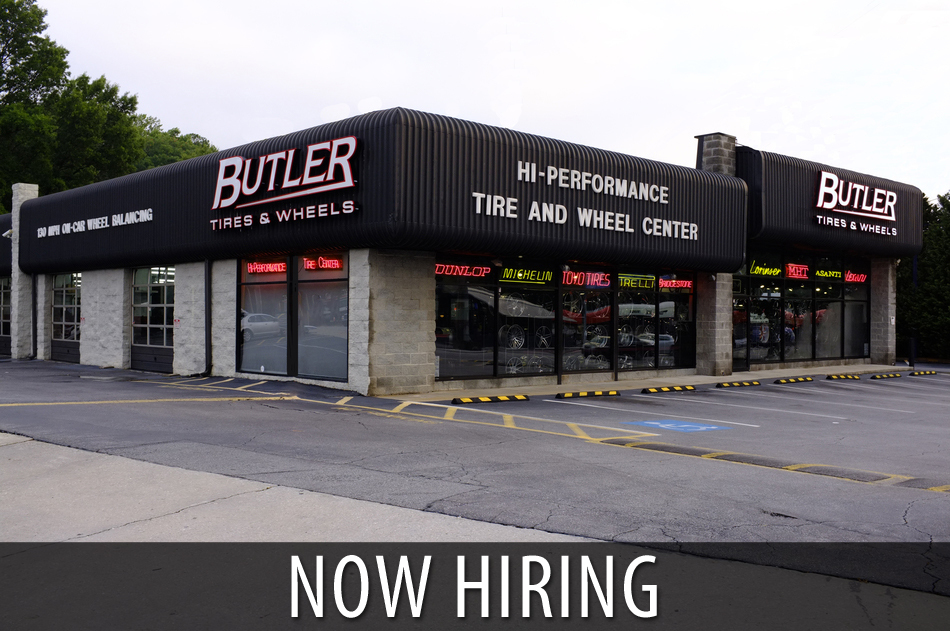 JOB DESCRIPTION
Butler Tires and Wheels in Atlanta, GA is looking for dynamic, motivated, and service-oriented salespersons for hire immediately for a position in sales. Butler Tires and Wheels is a high-end wheel, tire, service, and accessory dealer in the Atlanta, GA area.
Responsibilities include:
Pricing and sales of wheels, tires, and various services on phone and over the counter.
A VERY strong focus on customer service is absolutely necessary.
PLEASE DO NOT APPLY IF YOU DO NOT HAVE CUSTOMER SERVICE EXPERIENCE!!!
Job Requirements: 
Sales experience is absolutely mandatory. Wheel and tire experience is preferred but not explicitly needed.
A very, very strong focus on "taking care of the customer" is mandatory. The position is mostly in sales of luxury good and services (mostly high-end wheels and automotive accessories), so you've got to be a people person willing to go the extra mile to make your customers smile. As we say, "delight the customer." If you don't think you can do this...please don't apply!
You must be clean cut, speak English (some Spanish would definitely help your pay scale), have your own transportation, and be willing to work retail hours M-F and Saturdays 8:00-1:00.
Being a "car guy" or "car girl" is a good start but the focus on service and taking care of the customer is going to get you this position.
Medical, dental, 401k, and profit sharing is part of this package and will be provided after 3 full months of service with the company. We expect our people to take care of their customers, and we pay well above the industry standard to ensure that happens.
Job Snapshot:
Base Pay: $40,000.00 - $65,000.00 /Year
Employment Type: Full-Time
Job Type: Automotive, Customer Service, Sales
Education: High School
Experience: At least 2 year(s)
Relocation: Open
Industry: Automotive - Motor Vehicles - Parts, Retail, Sales - Marketing
Required Travel: None
Click thumbnail below to enlarge