Additional Info
Vossen's all-new Hybrid Forged™ wheel, the HF-8, is derived from its forged counterpart, the S17-13. With a multi-spoke design and a full-face floating center cap design, the HF-8 is available in 2 standard finishes and various custom finishes.
---
Manufacturing
The collective desire of automobile enthusiasts is a wheel that is not only aesthetically captivating, but built for form and function. The process of creating the best flow formed wheel involves a mix of complex engineering and high-grade technology. A balanced combination of heat and pressure upon the rim barrel alters the mechanical properties of the wheel to get the desired effect: increased strength and weight reduction of up to 15 percent.
---
Vossen Wheels Flow Form Process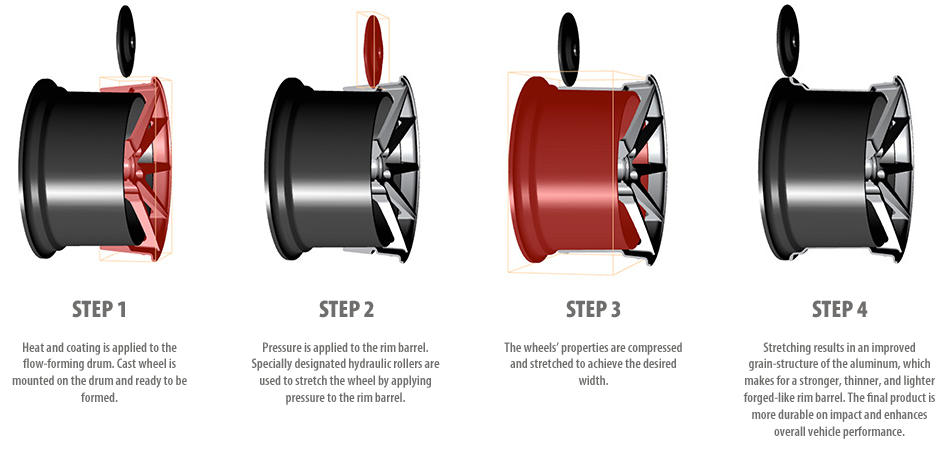 ---
Butler Tires and Wheels in Atlanta, Ga. carries the complete line of Vossen wheels in-stock and ready to install today! All Vossen Wheels are available for local pick up or installation at any one of our 4 Atlanta locations or can be shipped world wide.