Additional Info
---
Vossen unveils the VFS-1, the newest addition to the VF Series, manufactured with advanced flow form technology.
The flow forming process maintains the integrity of the design, while also improving the grain-structure of the aluminum, creating a stronger, lighter, and considerably thinner forged-like rim barrel. Flow forming is the response to the market's demand for lightweight wheels that are more durable and enhance the overall vehicle driving experience.
---
Manufacturing
Automobile enthusiasts desire a wheel that is aesthetically appealing and built for form and function. The process of creating the best flow formed wheel involves a mix of complex engineering and high-grade technology. A balanced combination of heat and pressure upon the rim barrel alters the mechanical properties of the wheel to get the desired effect: increased strength and weight reduction of up to 15 percent.
---
Vossen Wheels Flow Form Process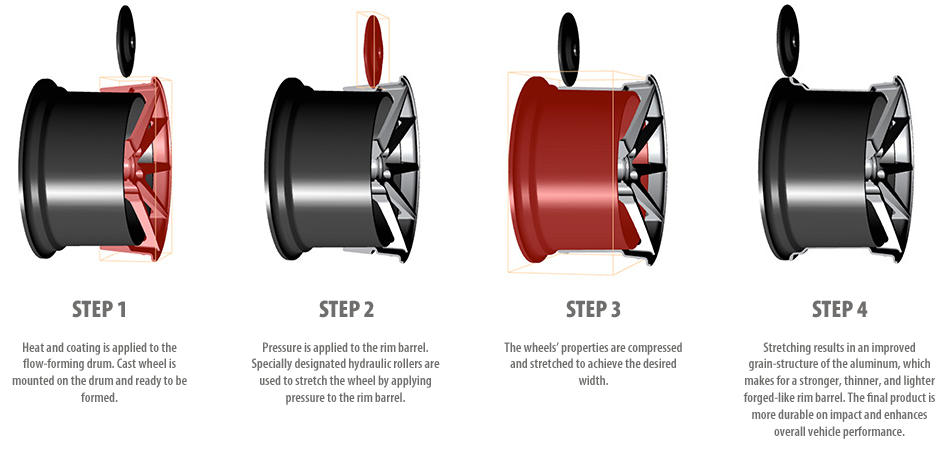 ---
Technical
The new Vossen VFS-1 Wheels are made with flow forming technology which allows Vossen to offer a variety of new widths. Vossen VFS-1 Wheels are available in a 20" and 22" diameter with a width range of 8.5" all the way to 12". Three concave design profiles are available in 20" – flat, mid and deep. These new width options will provide more fitment flexibility and versatility, along with a stronger and lighter wheel.
Available Sizes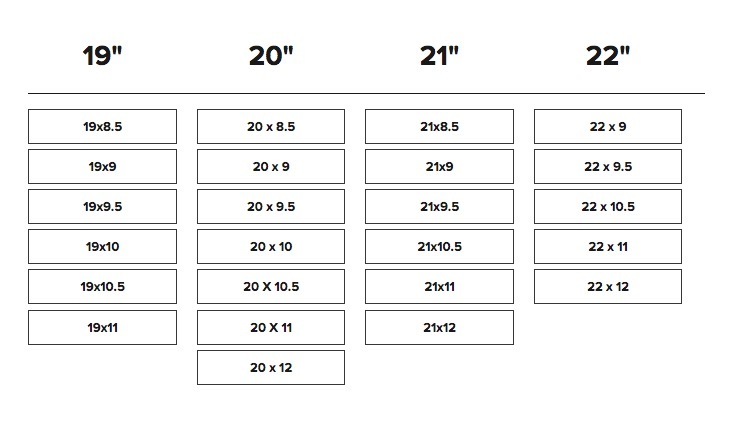 ---

Vossen VFS1 Wheels Warranty
Vossen Wheels warranty is a statement of confidence in the quality of their wheels. Every Vossen wheel is put through the highest standard in testing and quality control. These high standards allow Vossen to provide an industry leading 5 year workmanship warranty and a lifetime structural warranty, which proves they stand behind their product 100%.
---