Atlanta Hawks Dennis Schröder goes all Gold with his Audi R8 on Savini SV64 Wheels
Dennis Schröder is so much more than just a point guard for the Atlanta Hawks basketball team. A young entrepreneur with big goals and even bigger visions. Our Austell store recently had the opportunity to help Dennis Schröder with a vision he had for his Audi R8. Dennis being an absolute car fanatic was looking for a vehicle that would absolutely stand out in the crowd and help promote his various new ventures including the recent opening of his new restaurant in Atlanta called The DS17 Lounge, the vehicle would also be used to promote his clothing line Flexgang.
We started off by wrapping the whole vehicle in a gold chrome wrap, and custom finishing the engine bay trim pieces in gold too. We then added the finishing touches with a brand new style wheel finished in all gold from our friends at Savini Wheels. The Savini Forged SV64 wheel is a true directional wheel and is one of the newest wheels from Savini and was built to compliment a variety of vehicles. The wheel style is available in various custom finishes and comes in (7) different configurations - including the all-new step lip concave option. Savini Forged SV64 wheels feature custom bolt patterns, blind bolt or through bolt options, deep concave profile, T6061 aircraft grade aluminum construction, custom colors and finishes and are custom crafted per vehicle.
All in all the #flexgang Gold Audi R8 came out exactly how Dennis Schröder envisioned and we can't wait to see what Dennis comes up with next!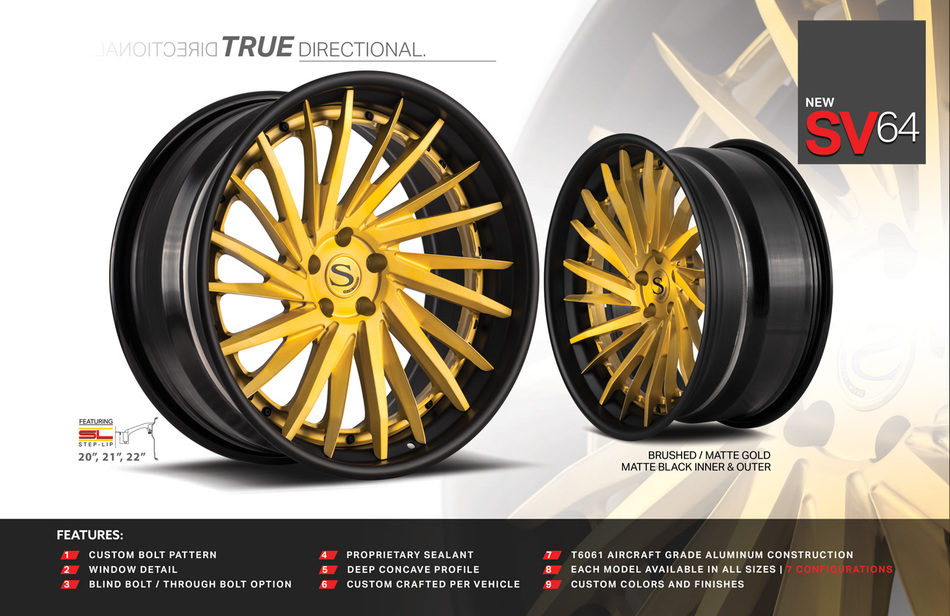 ---
Credits:
Photography: Jaron Cole  | @jcolephoto
Dennis Schröder: Web | Facebook | Instagram | Twitter
The DS17 Lounge: Instagram
Flexgang Clothing: Instagram 
Click thumbnail below to enlarge