Ferrari F8 Tributo on Custom 21in AG Luxury Wheels is All Gucci - Mane - Literally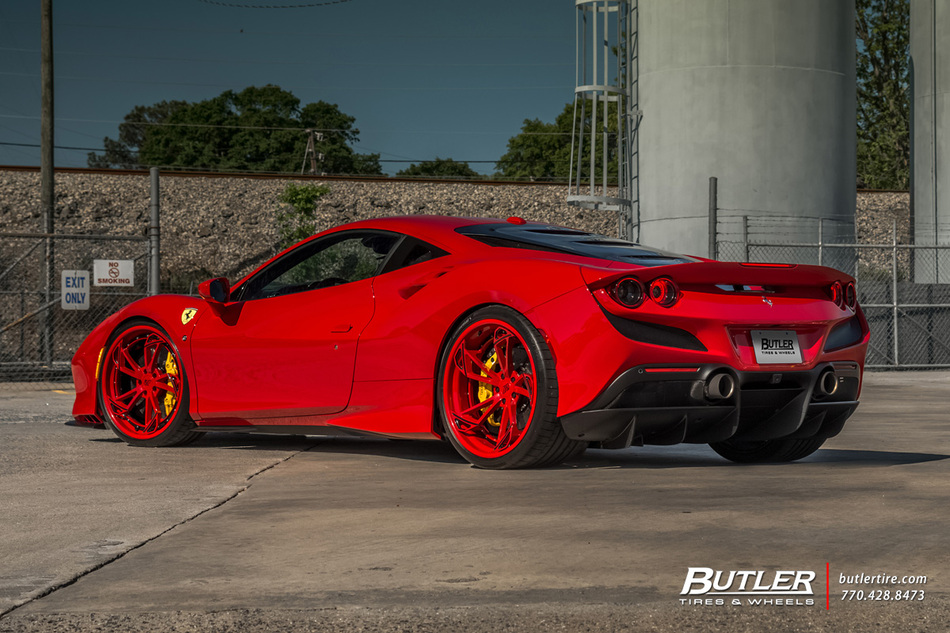 The Ferrari F8 Tributo is an RWD supercar marvel showstopper! With its twin turbo V-8 engine and windblown profile the Ferrari F8 Tributo looks more beautiful than brash. It puts out 710hp and gets you to 60 mph in 2.8seconds! That being said, there are only a few in Atlanta so you can trust Butler Tire to make your exotic stand out even more! This particular F8 Tributo belongs to none other than rapper Gucci Mane!
Gucci Mane went with a very original style of wheel and wanted to color match Ferraris renowned Rosa Corsa paint work. The wheels are custom painted 22in AG Luxury AGL47 Wheels and we recommended they be paired with very fitting Continental SportContact 6 Tires. This Ferrari F8 Tributo came out better then we could of thought and we loved being able to work with Gucci Manes to amplify his beautiful Ferrari.
At Butler Tire, we pride ourselves in taking on the most unique of projects and giving it the same superior service as any of our clientele at any of our 4 Atlanta area locations.
---
For more information, pricing and availability on this build contact us at: 770-428-8473 or online.
Click thumbnail below to enlarge