Lamborghini Huracan EVO Spyder on HRE S111SC FMR Wheels - Crafted to Perfection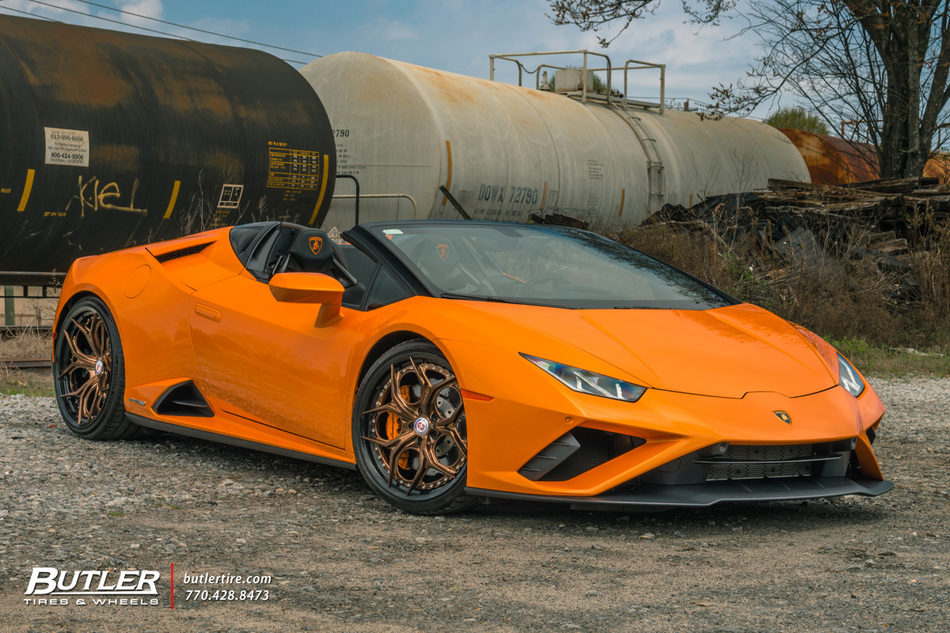 Considered the pinnacle of automotive performance and style. Few names command as much attention as Lamborghini. The Lamborghini Huracan EVO Spyder, with its striking design and exhilarating performance, is already a formidable machine straight from the factory. However, for those seeking to elevate this automotive masterpiece to new heights, custom modifications are the key. Lets dive into the world of personalized enhancements and explore the custom modifications that have been made to this Lamborghini Huracan EVO Spyder, resulting in a truly one-of-a-kind driving experience.
Enhanced Style and Performance with Custom Wheels and Tires:
One of the most striking modifications made to this Lamborghini Huracan EVO Spyder is the addition of custom HRE S111SC wheels. Crafted with meticulous attention to detail, these 20in front and 21in rear wheels not only catch the eye but also enhance the car's performance. The HRE S111SC wheels feature a unique design, combining elegance and aggression in perfect harmony. Constructed using lightweight materials, they offer the dual advantage of reducing unsprung weight and improving the vehicle's agility and responsiveness. These custom wheels are a testament to the owner's dedication to creating a personalized driving experience.
To complement these exceptional HRE FMR Wheels, the Lamborghini Huracan EVO Spyder also sports Michelin Pilot Sport 4S tires. Renowned for their outstanding grip and traction, these tires provide the necessary traction to unleash the full potential of this powerful machine. Whether tackling tight corners or experiencing the thrill of high-speed runs, the combination of custom wheels and high-performance tires ensures an unmatched driving experience that leaves a lasting impression.
For more information, pricing and availability on this build contact us at: 770-428-8473 or online.
---
If you like what you see, drop us a comment on our YouTube page: youtube.com/butlertire

Click thumbnail below to enlarge