Mansory Widebody Lamborghini Urus on Custom 24in AG Luxury Wheels is Anything but Subtle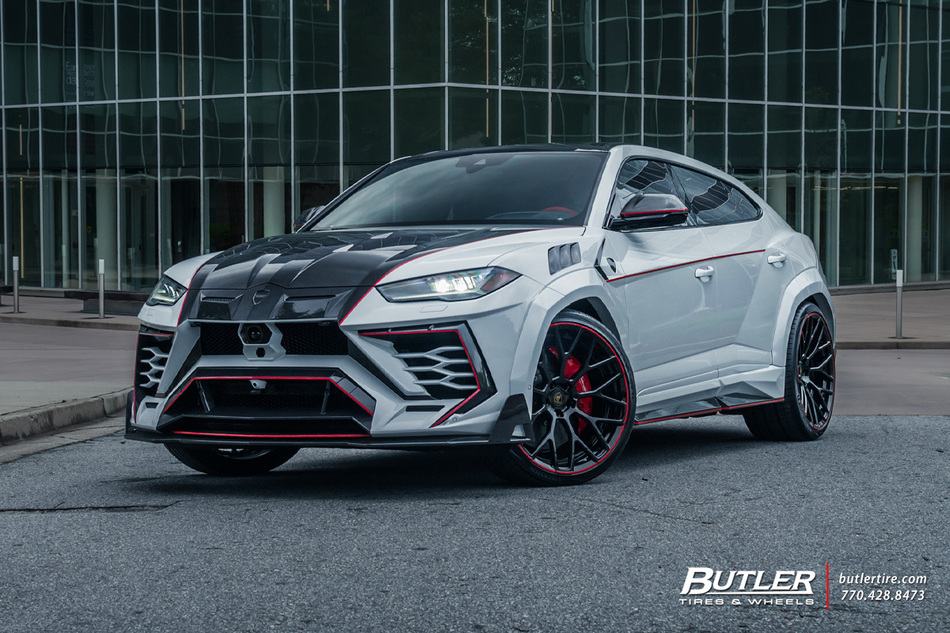 How do you turn an already wildly styled sports SUV into an even more select and ferocious machine? You apply the Venatus Mansory Widebody kit of course! This 2020 Lamborghini Urus is now a rarity among all others and remains the pinnacle of luxury and performance in its sector thanks to the immense and aggressive aesthetic upgrades.
Out the box the Lamborghini Urus comes with a 4.0-liter twin turbo charged V8, producing more than 640 horsepower. It can safely and grandly take 5 passengers from 0-60mph in a little over 3 seconds. With room to spare for any luggage. It's definitely much more than your average grocery getter. There is no comparison though for its new Mansory styling, it is utterly original and downright exquisite. A personal favorite touch is the tri-center exhaust matching the aggressive pinstriped diffuser.
Of course, with such a bold and unique body design, the wheels have to follow suit. Thus, the 24in AG Luxury AGL57 wheels were chosen to coincide with this amazing build. These incredible wheels were wrapped in Vredestein Ultrac Vorti tires to keep it performing at its best. We also lowered the Mansory Urus to ensure the fitment was nothing less than perfection.
At Butler Tire, we pride ourselves in taking on the most unique of projects and giving it the same superior service as any of our clientele at any of our 4 Atlanta area locations.
---
For more information, pricing and availability on this build contact us at: 770-428-8473 or online.
Click thumbnail below to enlarge