Ryan Hardwick keeps it classy with his Ford GT on HRE R101LW Wheels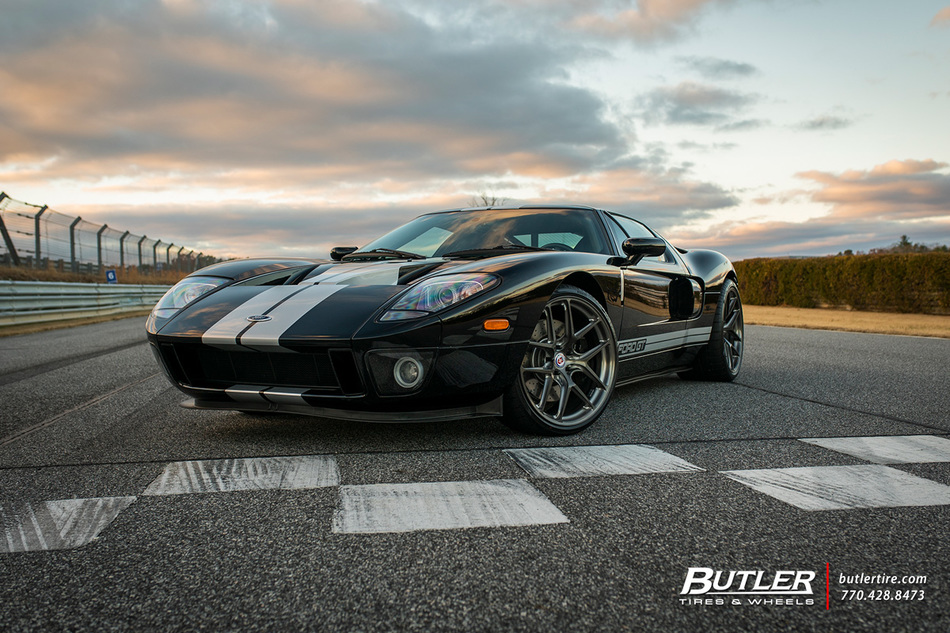 With only around 4,000 units produced, the Ford GT is not a vehicle you see every day - with most remaining stock to preserve its heritage. Our customers though, are never one to shy from doing something different - thus Ryan Hardwick chose custom light weight HRE Wheels for his beautiful Ford GT.
HRE R101 LW (light weight) Wheels are built specifically for individual vehicle models and creates the ultimate in lightweight optimization for street use. The HRE R101 LW Wheels split spoke design in brushed dark clear finish compliments this black beauty with its silver running stripes perfectly and if anything, enhances performance even more. HRE Wheels offers a multitude of wheel designs and we think this is the perfect match for Ryan's Ford GT. Curious to see more HRE wheels in person? We have display wheels in our stores for you to get a closer look.
---
Butler Tire offers one of the largest in-stock inventories of custom wheels and hi-performance tires in the country that in most cases can be installed or shipped the same day! For more information, pricing and availability on this build contact us at: 770-428-8473 or online. Take your vehicle to the next level with Butler Tire!
Click thumbnail below to enlarge