Wide Body Dodge Challenger on Asanti Wheels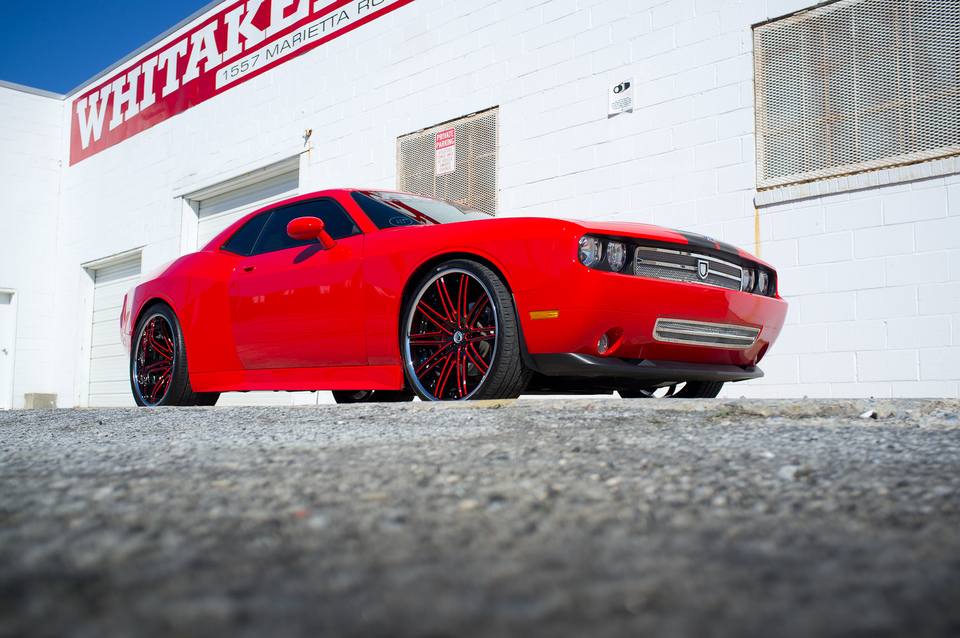 Everyone's seen a Dodge Challenger now days - as have we at Butler Tire, but this one definitely qualifies for our "What's Hot" section.

Wide Body Dodge Challenger Specs

Make: 2010 Dodge Challenger
Engine: 6.1-liter SRT® HEMI® V8
HP: 500hp
Torque: 500lb-ft of torque
Wheel's Left: Asanti ELT VF-601
Wheel's Right: Asanti CX-504 Concave
Wheel Size Front: 24x9
Wheel Size Rear: 24x14

Tire Size Front: 275.25.24
Tire Size Rear: 405.25.24
Body: Asanti Wide Body Kit
Accessories: Asanti Grille Kit
Exhaust: Corsa Extreme Exhaust
Intake: K&N Cold Air Intake
Software: Predator Diablo Software
Engine Upgrade: Airade Throttle Body
This baby packs a 6.1-liter SRT® HEMI® V8 engine that puts out 500 horsepower and 500 lb-ft of torque!
This 2010 Dodge Challenger is equipped with an Asanti Widebody Kit that gives it a much wider stance. The wheels and tires are not your everyday package--the right features Asanti ELT VF601 rims with a rear rim size of 24x14" and a whopping 13" lip and the left side features 24x14" Etched Asanti C/X 504 Concave rims. Both rear wheels are wrapped in a set of 405.25.24 Pirelli Nero tires. That tire is about twice as wide as your standard, base model Dodge Challenger factory tire. The front wheels are 24x9" rims with a 7" lip and 275.25.24 Pirelli Nero tires.
Click thumbnail below to enlarge