New Year, New 2022 Bentley GTC Mulliner on AL13 R30 Monoblock Wheels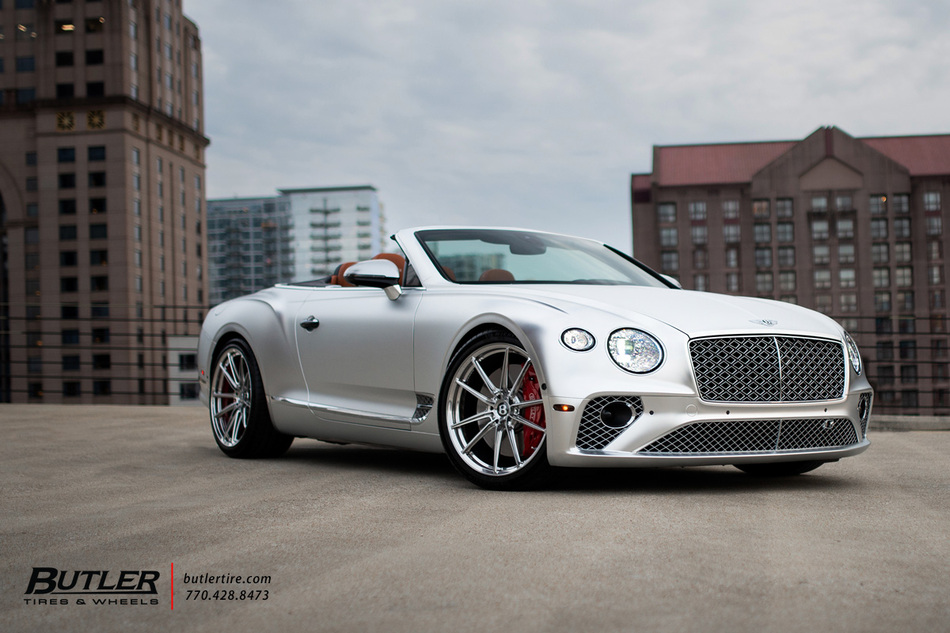 2022 is finally here, and we know oh too well what that means...back to the gym, back on diet, vision boards updated...you get the point right? Question is...does your 2022 vision board have a 2022 Bentley GTC Mulliner on it? If not...IT SHOULD!!
Bentley GT's are typically known for their prestige and amazing luxury but this one is just a tad bit different. Our customer felt he looked like a "golfer on his way to the country club" while driving this already out-the-box beautiful Bentley GTC Mulliner, that was originally delivered in Moroccan Blue color from the factory. Not to worry, we had just the right ideas to change his impression of this vehicle!
The color was one of our customers main concerns so we felt we had to bring something unique yet classy to the table in order for it to make sense to change the factory color. We went with a satin chrome silver wrap to maintain the luxury aspect of the vehicle and felt it best complimented the choice of custom wheels and the beautiful Ascot interior featured on this Mulliner! We then lowered the Bentley and paired her up with a brand new set of 22in AL13 R30 Monoblock wheels finished in brushed and polished finish. The AL13 wheels are a beautiful open face wheel that showcases the monster caliper brake calipers and rotors featured on the new 2022 Bentley GTC!
The final result is just absolutely magnificent and even more beautiful in person. The satin chrome wrap has to be seen in person, as it features so much depth and spectrum of colors that to capture it on video or images actually doesnt do it the justice it deserves.
Enjoy the pictures and feature video below, and as always, if you're looking to change up your vehicle and personalize it, please feel free to reach out to us!
For more information, pricing and availability on this build contact us at: 770-428-8473 or online.
---
Click thumbnail below to enlarge