Porsche 911 GT3 Touring on custom HRE P200 Wheels is anything but typical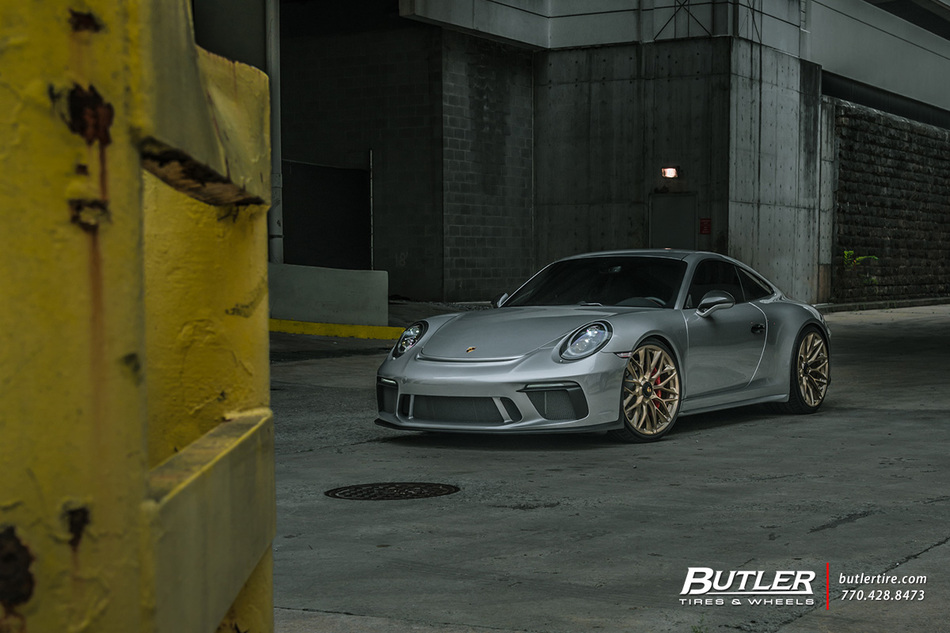 When most people think of the Porsche 911 GT3 you think of a track weapon, and what you see here can do just that, but it has a much more classic appeal. This is the rare 2019 Porsche 991.2 GT3 Touring edition. It delivers a purer driving feel as it only comes available in a manual transmission. It also is missing the trademark Porsche GT3 wing and instead creates a much sleeker body line. Like the tag says… "FDAWING"!
To complete the already exemplary look on this Porsche 911 GT3 Touring we installed a custom set of 21in forged HRE P200 wheels, finished in stunning Frozen Polished Gold. We then wrapped the custom HRE Wheels in Michelin Pilot Sport 4s tires (of course) to improve handling while still maintaining ride quality. Lastly, we lowered the factory suspension in order to create the perfect stance for this absolutely beautiful machine.
Butler Tire has a rich history of modifying Porsche's and is extremely excited to work with you on your next project. Contact one of our specialists to learn more on how you can customize your breathtaking Porsche!
---
For more information, pricing and availability on this build contact us at: 770-428-8473 or online.
---
Click thumbnail below to enlarge