The German Hulk - 992 Porsche Turbo S Cab on 22in Vossen ML-R2 Wheels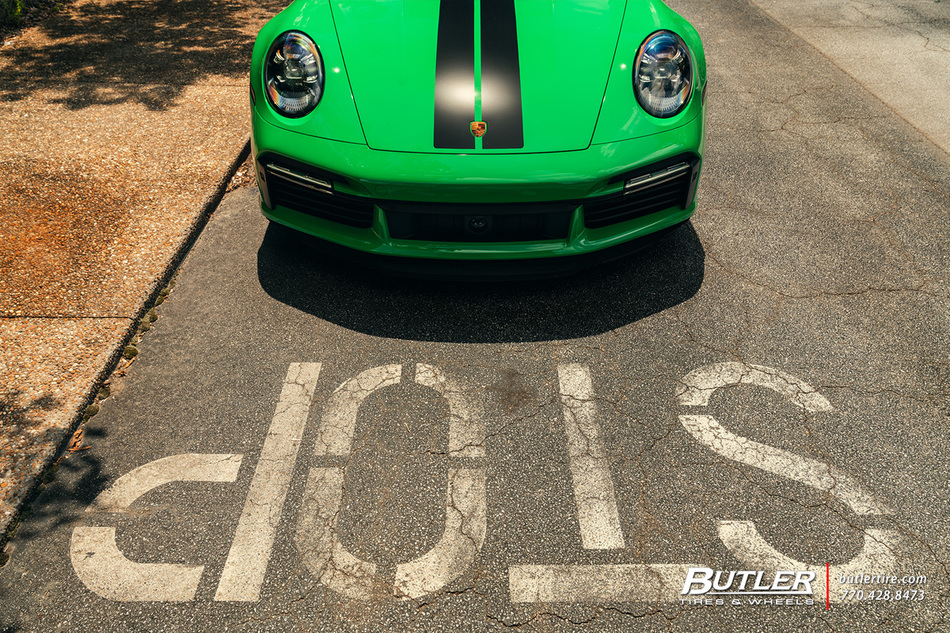 With the introduction of the 992 Porsche line came a much wider variety of personalizing; right from the factory! This 992 Porsche Turbo S Cab is the perfect example. Finished in Python Green and branded as "The Hulk", our customer took full advantage of being able to personalize this very special vehicle to make it his very own Turbo S cab.
We knew we wanted to add something special to such a clean and unique supercar that our friends at Vossen Wheels helped us do just that. We went with a set of 22in Vossen ML-R2 wheels finished in a gloss black finish which makes this Turbo S Cab stand out even more - in the best kind of way!
Butler Tire carries the complete line of Vossen Wheels that in most cases can be installed the same day. View the complete line of Vossen Wheels styles and fitments here.
For more information, pricing and availability on this build contact us at: 770-428-8473 or online.
---
If you like what you see, drop us a comment on our YouTube page: youtube.com/butlertire

Click thumbnail below to enlarge