The Kemora Grey color on this Audi R8 V10 Performance is just the start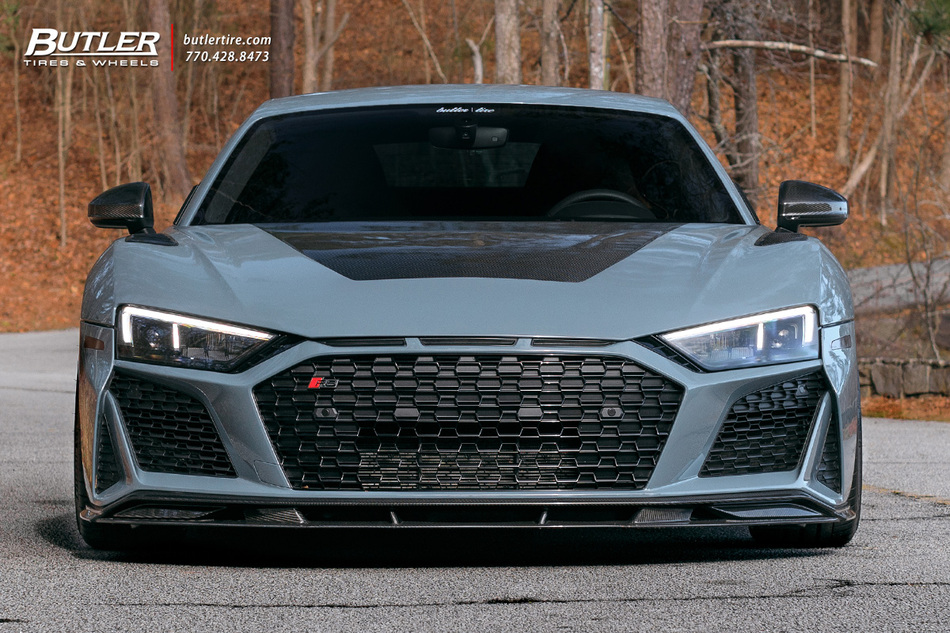 This 2020 Audi R8 packs more than just a naturally aspirated V10 pushing out 602 HP. Right out the box, this in an absolutely impressive machine but of course it was time to officially "Butlerize" it!
Right out the gate, the Kemora Grey color & 1016 Industries full carbon fiber hood and front aero lip might catch your attention but that quickly changes once you set your eyes on the frozen brushed champagne finish on the custom forged HRE 522M Wheels!
If the hood, lip and wheels weren't enough, this R8 was lowered on H&R VTF Adjustable Springs to give it an even more aggressive stance and to finish the build off, we went with a full titanium B.Rogue exhaust for the perfect soundtrack to this neck twister.
Butler Tire carries the complete line of HRE Wheels that in most cases can be installed the same day. View the complete line of HRE Wheels styles and fitments here.
For more information, pricing and availability on this build contact us at: 770-428-8473 or online.
---
If you like what you see, drop us a comment on our YouTube page: youtube.com/butlertire

Click thumbnail below to enlarge