This Mercedes E63S Wagon is not your typical grocery getter thanks to Renntech and Vossen Wheels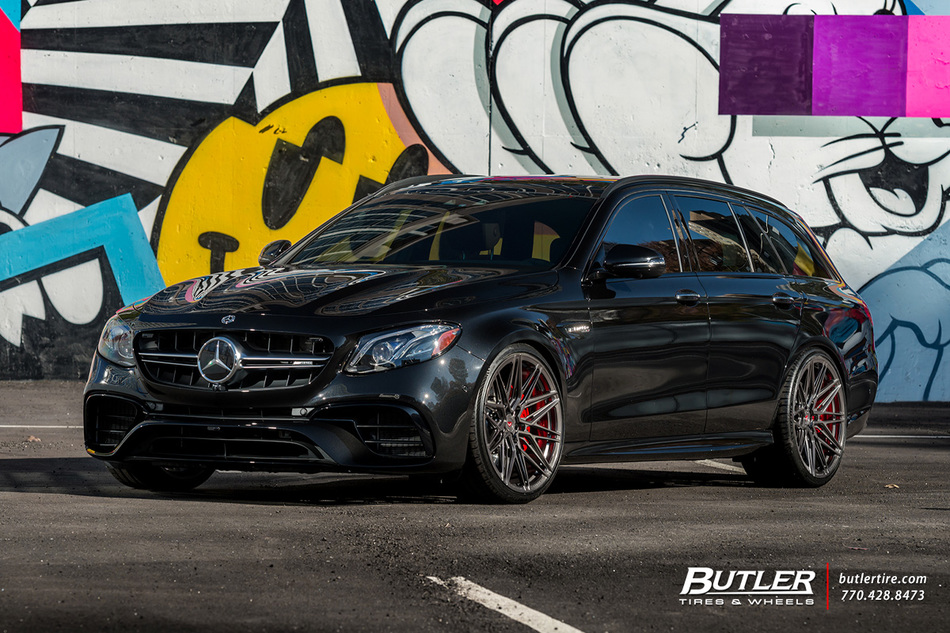 This is the 2020 Mercedes E63S Wagon. It is the stealthiest of sleepers, for that matter it's probably the most powerful of sleepers with what we've done to her. At first glance you see an E-class wagon for grocery getting and soccer practice, but underneath is a 770+ horsepower behemoth! However, it didn't start life this way. Let us take you through the process of creating such a good-looking beast.
From the factory the E63s AMG Wagon makes about 600 Horsepower from its twin-turbo V8, but the owner wanted more out of their AMG. Our friends at Renntech provided us with their famous HHT Tune, Exhaust Valve Module and their Blow Off Valves to increase the sensational sound and jaw-dropping performance of the E63s. This Mercedes will now take you from zero to 60mph in under 3 seconds! Although, we did not stop there.
This Mercedes also got some new shoes. Some very, very nice shoes. A set of 21in Vossen EVO-5R wheels (shoes) to be exact. The custom forged Vossen Wheels were finished in dark smoke finish to offset the AMG's Obsidian Black paint beautifully. We also lowered the E63s Wagon with Renntech's lowering module to achieve peak fitment and improve performance. To wrap it all up, more specifically wrap the custom Vossen Wheels up, we applied Michelin Pilot Sport 4S tires to keep this beast planted to the pavement.
---
For more information, pricing and availability on this build contact us at: 770-428-8473 or online.
---
Click thumbnail below to enlarge