Lamborghini Urus on 24in AG Luxury F538 Wheels is the Ultimate Carpool Flex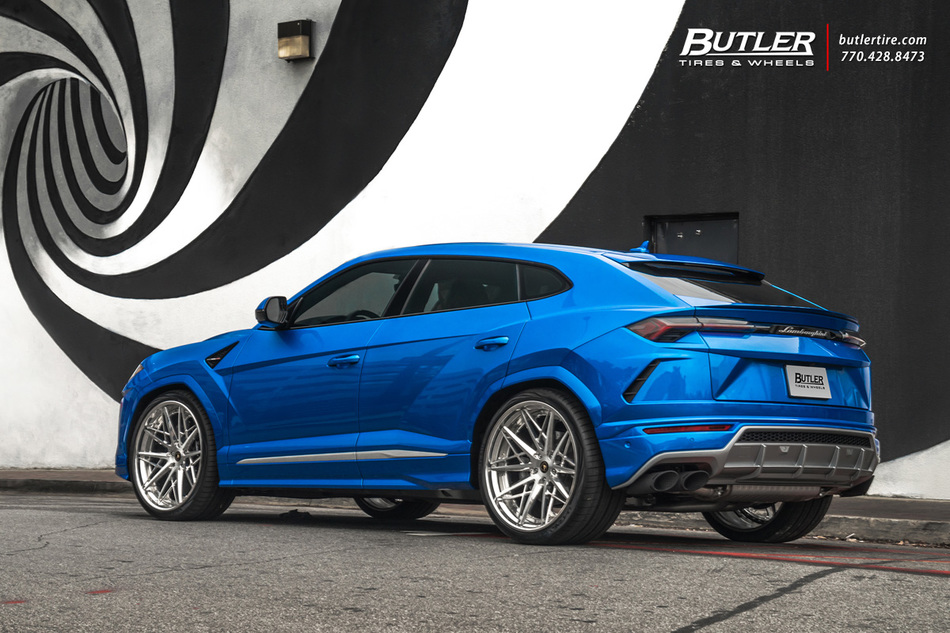 This is not your run of the mill grocery getter. Welcome to the 2020 Lamborghini Urus. An Italian stylistic take on the SUV. With hardcore lines running along the front and rear arches, a wide mouthed hexagonal grille the Lamborghini Urus was never built to blend in but rather - stand out. Only now and thanks to a few upgrade, it's even more of a head-turner!
Running on 24in AG Luxury AF538 wheels, we have the Urus riding right on the upgraded wheels and Vredestein Tire package. The brushed and polished finish on the AG Luxury wheels compliments the Lamborghini's Blue Elos paint beautifully. We also had the vehicle lowered to give it a much more aggressive stance and look. The icing on this Italian cake is the Fi Exhaust. This enhances the Urus's boastful 640 horsepower twin turbo V8, giving it a stellar soundtrack of pops and bangs with some added performance too.
With over 50 years experience in the automotive customizing industry - trust the guys who know hi-performance best - Butler Tire! From mild to wild, we can turn your dreams into reality no matter what you drive!
For more information, pricing and availability on this build please contact us at: 770-428-8473 or online.
---
Click thumbnail below to enlarge